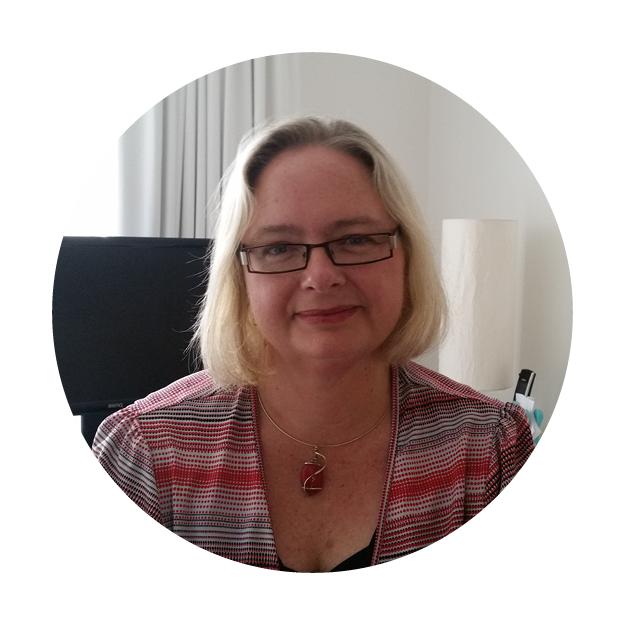 Campbelltown
One Door Mental Health, 1/300 Queen Street, Campbelltown 2560
Burwood
One Door Mental Health, Suite 202/74-76 Burwood Road, Burwood 2134
Chatswood
One Door Mental Health, 47 Hercules Street, Chatswood 2067
Campbelltown
Mondays
Tuesdays

Burwood
Wednesdays

Chatswood
Thursdays
REFERRAL TYPES – INCLUDING PSYCHOLOGICAL SUPPORT SERVICES (PSS)
Culturally & Linguistically Diverse
General Counselling
National Disability Insurance Scheme
Self Development
Trauma Recovery
Sharyn Renshaw is a Psychologist engaged in private practice, with over 23 years experience working in a range of industries including psychological recovery, employment placement, rehabilitation, intellectual disability and aged care. This experience has enabled Sharyn to understand the range of complex issues that a person experiencing psychological difficulties can face.
Sharyn has worked with young people and adults from a wide range of cultural backgrounds, with lived experience of mental health issues and with those people supporting them in their recovery journey. Her experience has included, but is not limited to, providing treatment for anxiety, depression, trauma, bipolar disorder, psychosis including schizophrenia, substance abuse, chronic pain, relationship and anger management difficulties.
Sharyn's approach is underpinned by a strengths based and recovery oriented model. Sharyn has a strong commitment to advocacy and is passionate about collaboratively working with people with a lived experience to work toward achieving their recovery goals.
Sharyn studied at the University of Wollongong, achieving a Bachelor of Arts, Honours Degree in Psychology in 1991, and shortly afterward achieved full registration as a Psychologist with the Psychology Board of Australia. Sharyn has maintained her registration by participating in a program of professional development, with focus upon developing her techniques in Cognitive Behavioural Therapy (CBT), Schema Therapy, Dialectical Behaviour Therapy (DBT) and Acceptance and Commitment Therapy (ACT), though her experience is not limited to these therapies.
Sharyn provides services under Better Access (Medicare) with bulk billing negotiable. Sharyn also provides services funded by NDIS and is registered to provide Psychological Support Services with the Central and Eastern Sydney Primary Health Network.