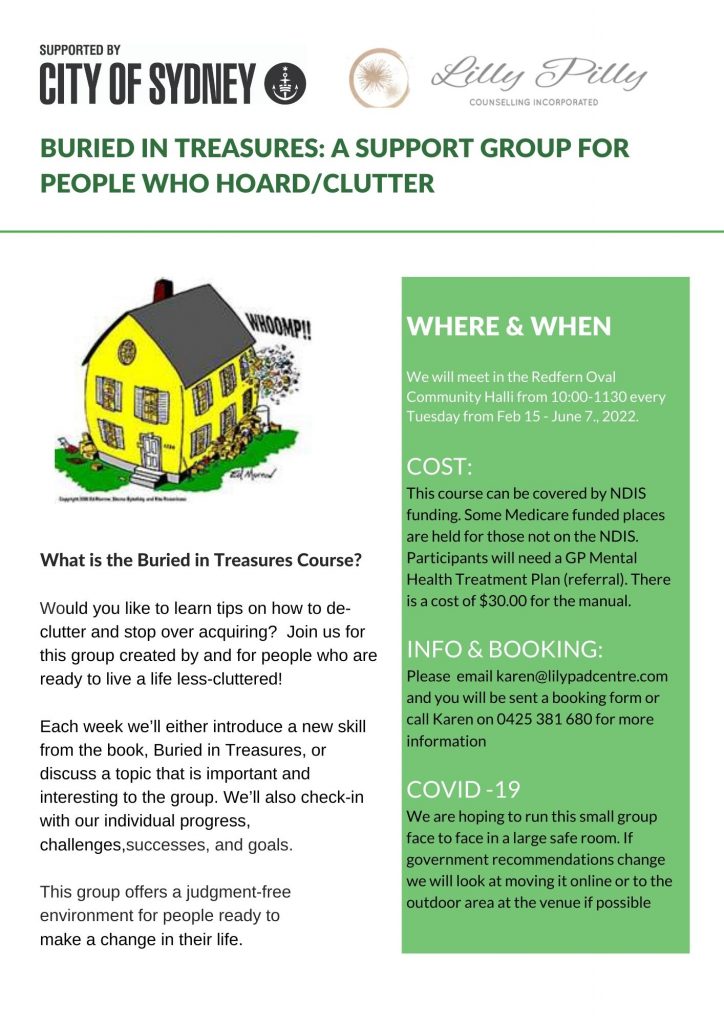 Buried in Treasures is postponed until further notice. If you are interested, please contact Karen to express your interest in future dates.
The following workshops are being offered for free for people earning under $55,000 per year singles or $130,000 per year family income.
Please let us know which workshop you would like to attend by expressing your interest below. We will be in touch to let you know when they will be run once we have enough interest.
Mindfulness Based Stress Reduction
with Tienne Simons
Facilitated Online
Presented in English
Mindfulness Based Cognitive Therapy For Depression
with Christine Tang-Pearce
Facilitated Online
Presented in Cantonese
with Karen Doherty
Facilitated Online
Presented in English
Mindfulness for Your Mood
with Tienne Simons
Facilitated Online
Presented in English
LILLY PILLY COUNSELLING GROUP REFERRAL FORM