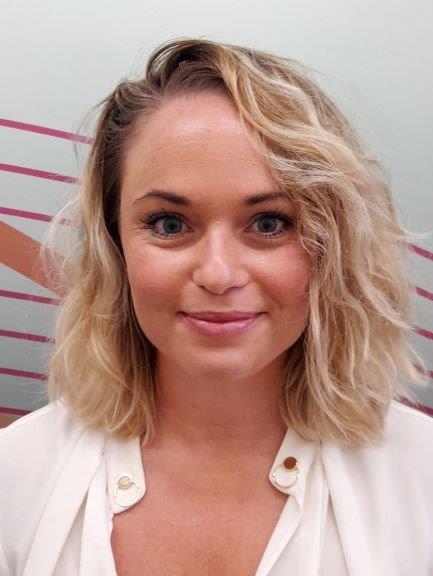 PhD, MAPS
PhD (Clinical Psychology); Psych (Hons) Clinical Psychologist Registrar
Dr Christy Jones Psychology
242a Oxford Street, Paddington 2021
By appointment only
After hours appointments available
In-person and online consultations available
Whether therapy is something you have tried before without success, something you never thought you would "need", or something you hone back towards at different junctions of your life,
therapy can be a challenging and rewarding process. I aim to treat our interactions with sensitivity, respect, skill and even humour, to support you to feel differently, behave differently, or think differently, in order to feel more yourself.
Christy is a clinical psychologist registrar and has 10 years experience as a Psychologist, having seen clients in health, youth, community, NGO, inpatient, private and research settings. Christy has
a PhD in Clinical Psychology and Masters in Clinical Psychology and has trained as a Family Therapist in the United States in 2019.
Christy is skilled in providing trauma-informed treatment to children, youth, adults and families, and in providing engaging intervention that is also evidence-based, effective and collaborative in supporting clients to heal. Christy has extensive experience providing intervention to those who may be experiencing complex, prolonged mental health concerns, and who have experienced trauma in early life.
Approaches:
Cognitive-Behavioural Therapy (CBT)
Dialectical Behavioural Therapy (DBT)
Mindfulness and Somatic Experiencing
Sensorimotor Psychotherapy approaches
Family Therapy
Dyadic Developmental Psychotherapy (DDP)
Motivational Interviewing (MI)
Narrative Therapy
Clinical supervision to early career mental health clinicians and psychologists seeking to improve their attention to process-oriented intervention and reflective practice.
Find out more at www.drchristyjonespsychology.com
Referal Types - incl. psychological support services (PSS)
Aboriginal and Torres Strait Islander
Adolescents
Adult Mental Health
Children
Culturally and Linguistically Diverse
General Counselling
LGBTQIA+
Self-Development
Suicide Prevention
Trauma Recovery