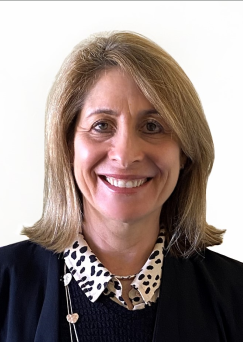 Mental Health Social Worker
Matraville Medical Complex
496 Bunnerong Road, Matraville 2036
Randwick 2031
Coogee 2034
Monday – Friday 9am – 6pm Saturday 9am – 12pm
Bev Berelowitz is an Accredited Mental Health Social Worker, who has worked in both the public and private sector for over 30 years. Bev completed her Honours degree in Social Work in South Africa in 1989, and her clinical Master's Degree in Counselling at UNSW, Sydney, in 2017. She is a member of the AASW (Australian Association of Social Workers) and is well trained in health and life coaching, with ongoing commitment to continued education in her field.
Prior to moving to Sydney in 2002, Bev lived in South Africa and New Zealand. Bev has extensive clinical experience built up over many years across a broad range of settings, developing excellent people and managerial skills along the way. She offers clients a confidential service, guided by insight, compassion, and commitment. Bev developed and refined many of her skills while working at the Prince of Wales Hospital for over a decade, supporting people and their families during their adjustment to the challenges life brings, after acquiring a spinal cord injury.
Bev's diverse work experience includes:
Working as a Mental Health Social Work practitioner;
Working with NDIS participants;
Providing Counselling support to Veterans and their families;
Providing EAP support (Employee Assistance Programs);
and working as a Social Work Manager in Aged Care for a number of years.
Bev provides a professional, gentle and personal service, while she supports and empowers people to enhance their lives.
Referral Types - incl. psychological support services (PSS)
Aboriginal and Torres Strait Islander
Adult Mental Health
Dementia and Ageing
General Counselling
LGBTQIA+
National Disability Insurance Scheme
Perinatal Depression
Trauma Recovery