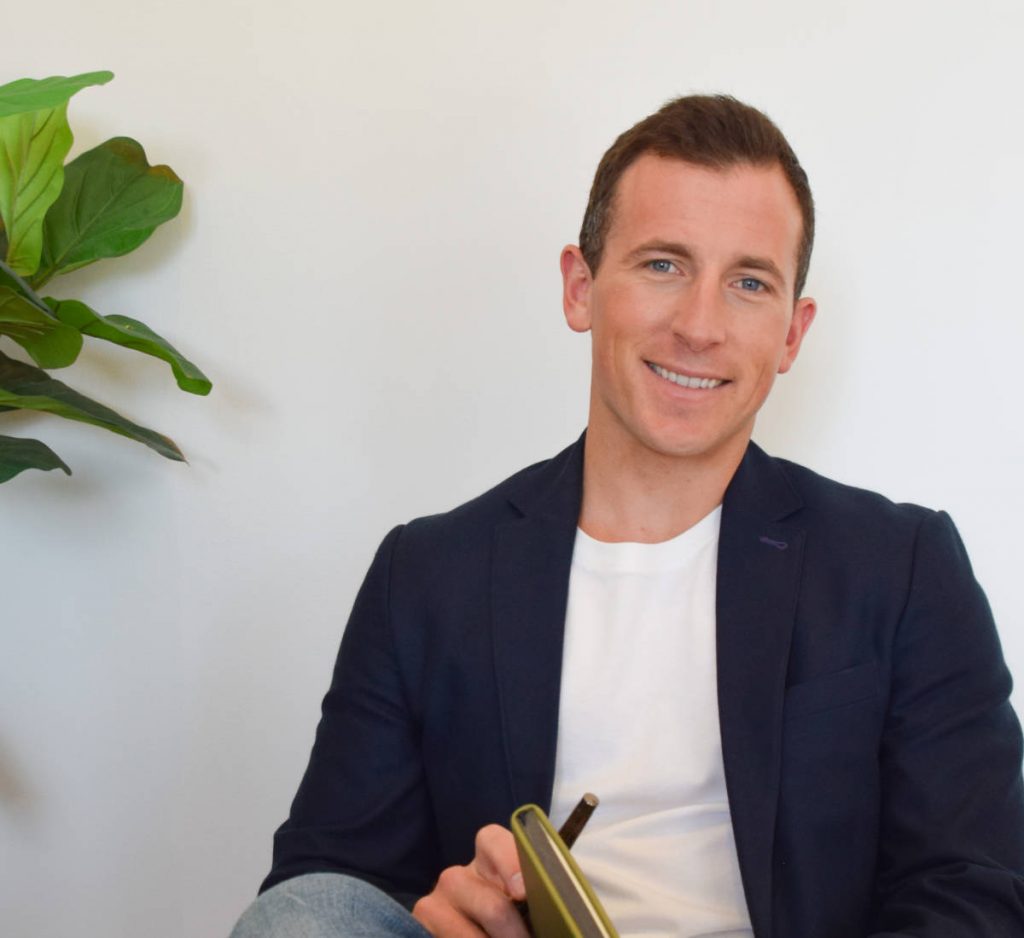 Mental Health Social Worker
Clarity Therapy
1/100 Gymea Bay Rd, Gymea 2227
Monday to Friday: 8:00am – 6:00pm
Saturday & Sunday: By appointment only
Mark understands that research shows the biggest predictor to positive therapy outcomes is a strong alliance with your therapist. For this reason, Mark's personable approach focuses on ensuring you feel safe, comfortable, and connected to the therapeutic process. Mark is a Mental Health Social Worker with a Master's Degree in Social Work and uses a holistic approach to mental health treatments.
Mark has spent the last 10 years specialising in various mental health roles working with youth and adults to deliver innovative mental health treatments.
Mark has worked with hundreds of people seeking mental health support from prevention-based stress management to chronic and complex mental health presentations within the National Disability Insurance Scheme (NDIS). Mark can help people with a range of mental health challenges but has specific areas of expertise in:
Anxiety
Depression
Trauma

Stress and burnout

Relationship difficulties

Managing transitions and change

Emotional dysregulation

Youth mental health
Utilising a trauma informed approach to mental health treatment Mark draws from principles of Cognitive Behavioural Therapy (CBT) and Acceptance and Commitment Therapy (ACT) to give you proven, practical skills to cope with life's challenges. Mark is also trained in EMDR for the treatment of trauma conditions.
A firm believer in outdoor therapy, Mark offers unique blue and green space appointments by the beach or in the bush for suitable clients to complement traditional office sessions. These spaces have been found to improve outcomes of therapy and support psychological flexibility. For more information about these sessions please check out Clarity Therapy.
People who have worked with Mark describe him as authentic, down to earth, and supportive with a coaching style to his work. Outside of the office Mark can be found around the beach surfing or kitesurfing in the summer and playing ice hockey in the winter.
Referral Types - incl. psychological support services (PSS)
Adolescents
Adult Mental Health
General Counselling
LGBTQIA+
Men's Health
National Disability Insurance Scheme
Self Development
Suicide Prevention Scheme
Trauma Recovery